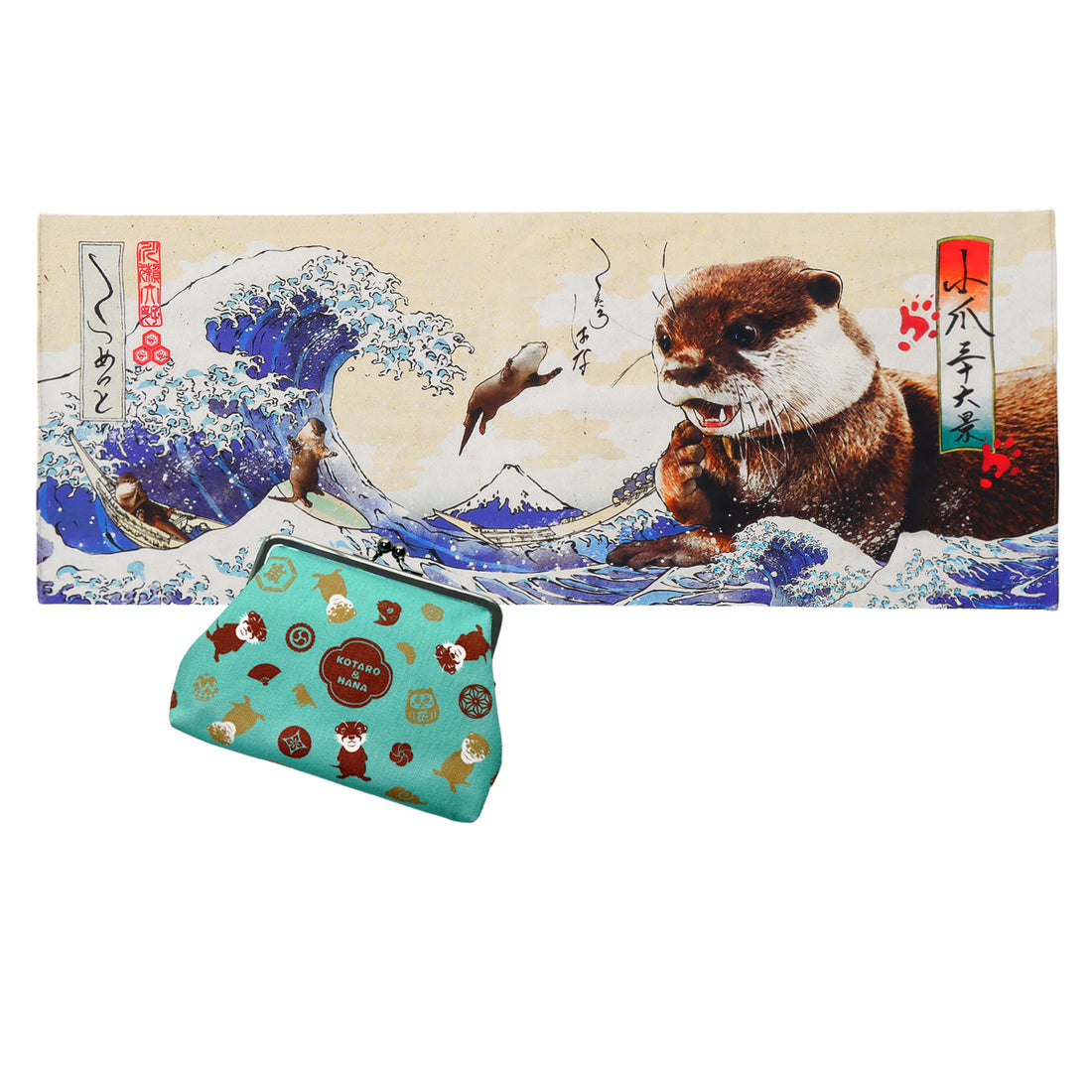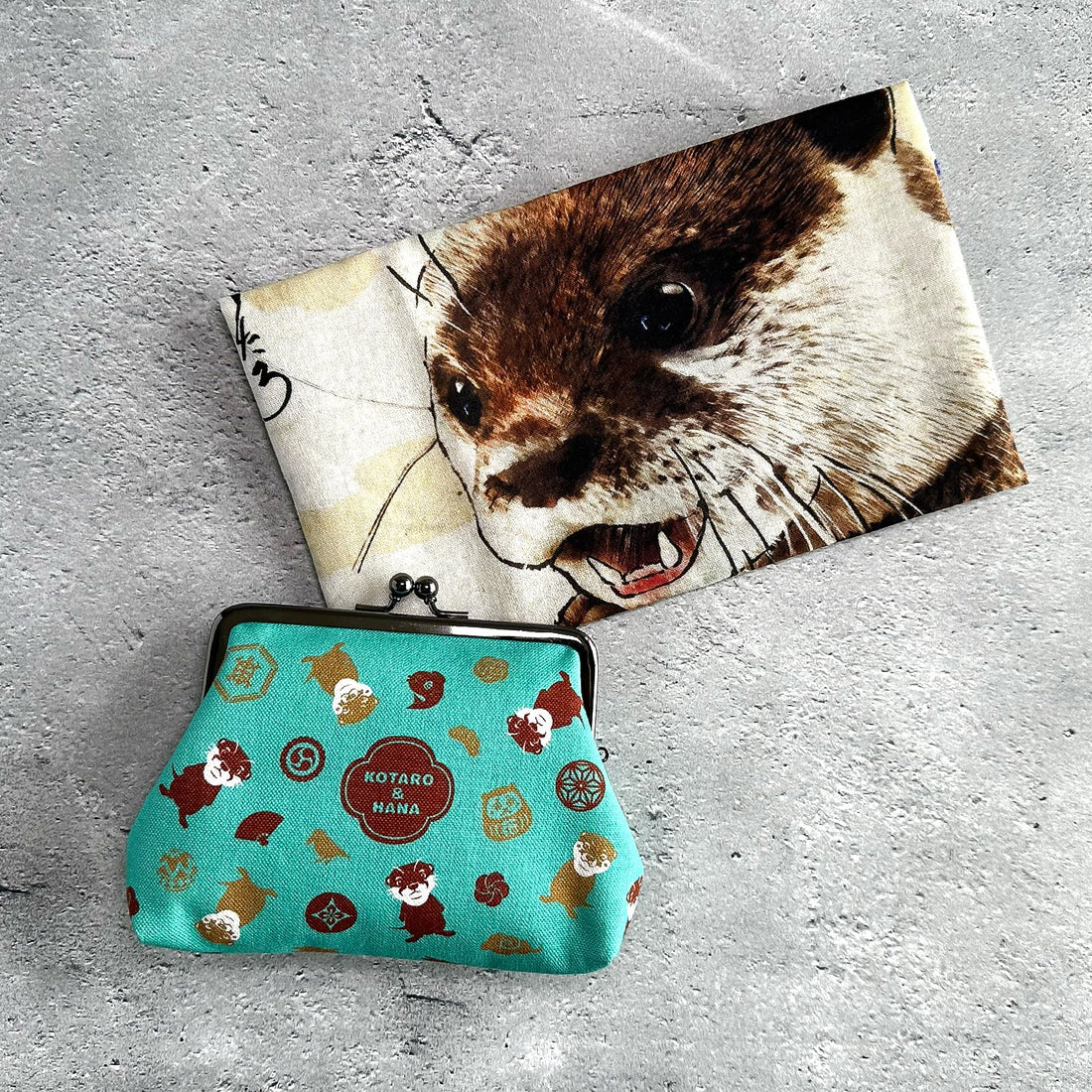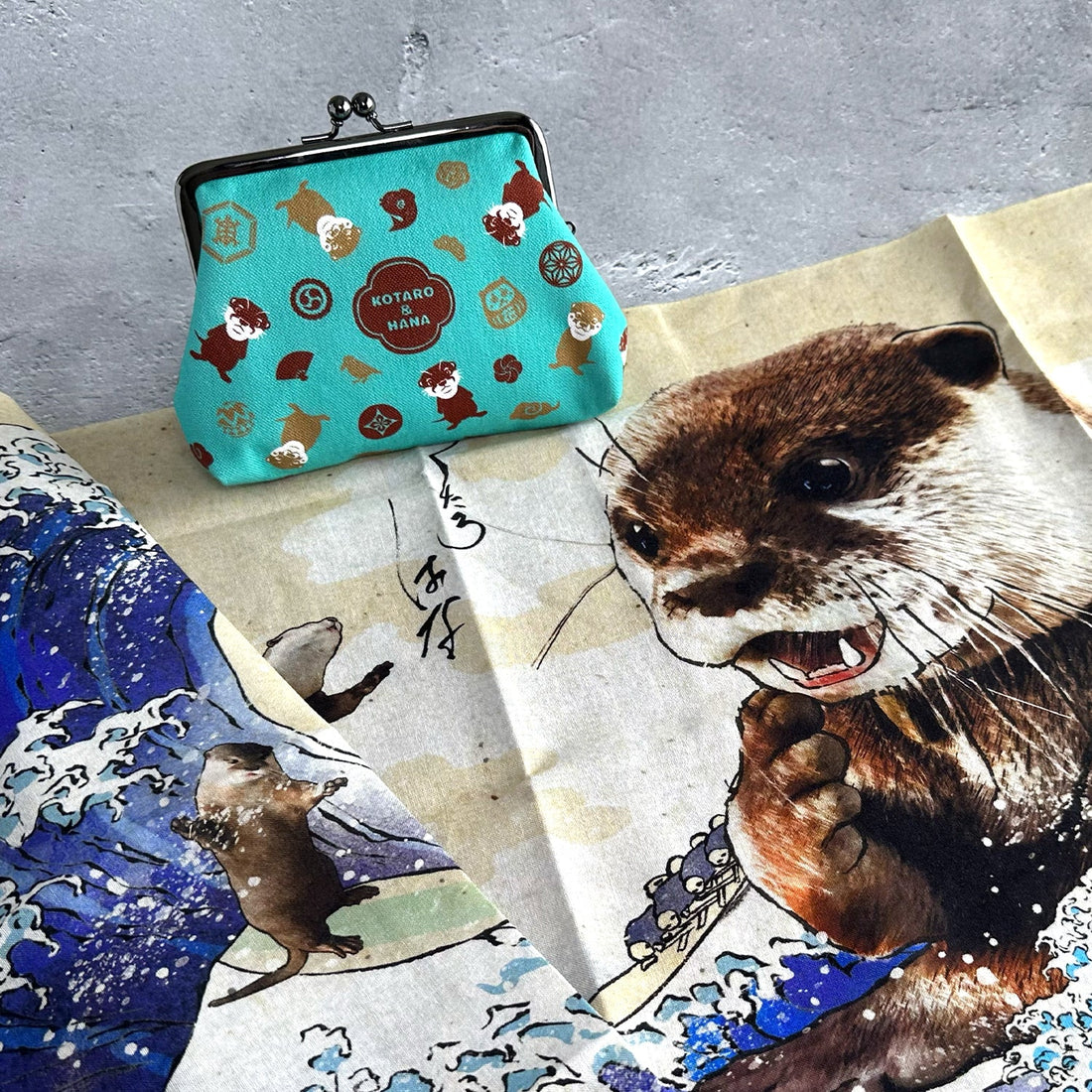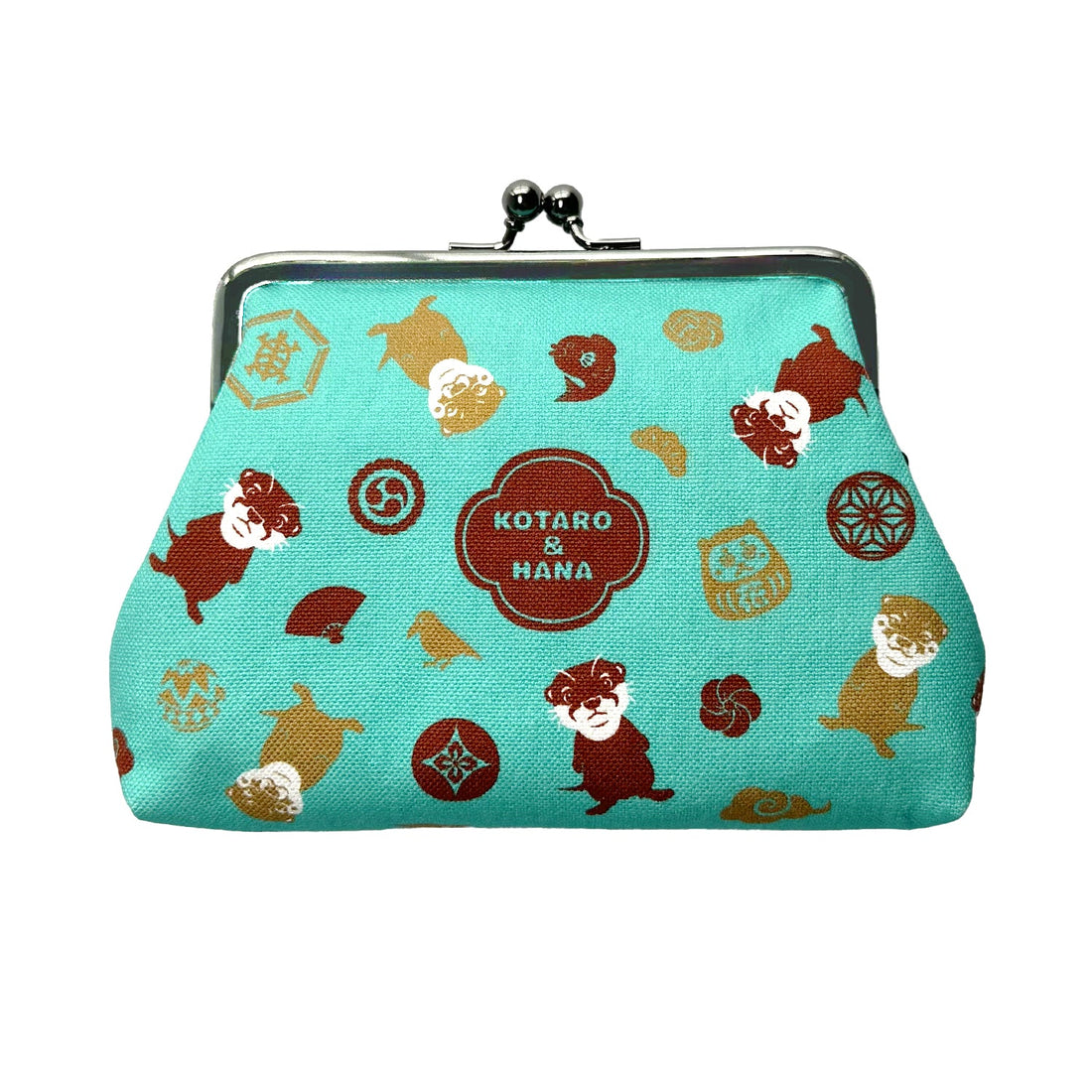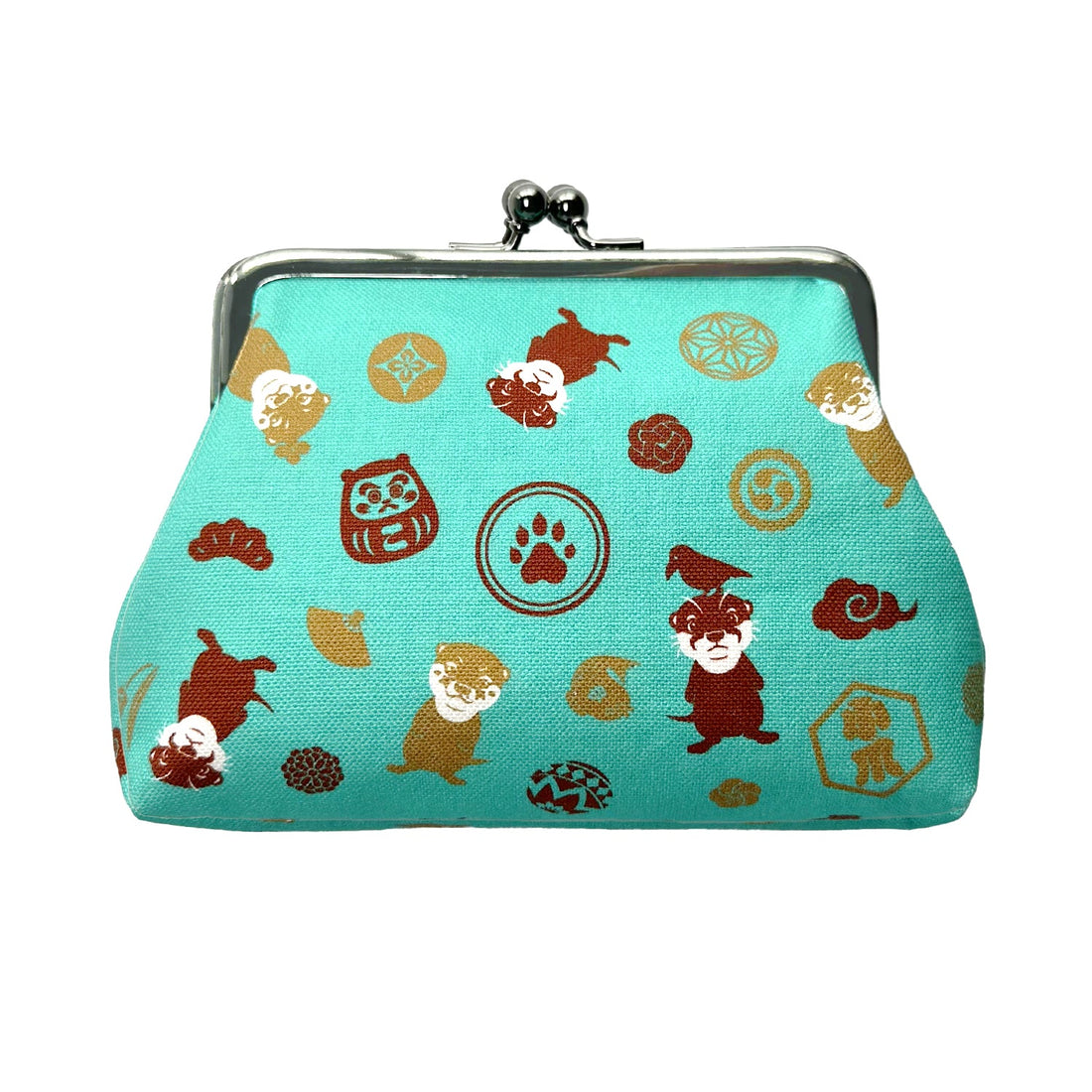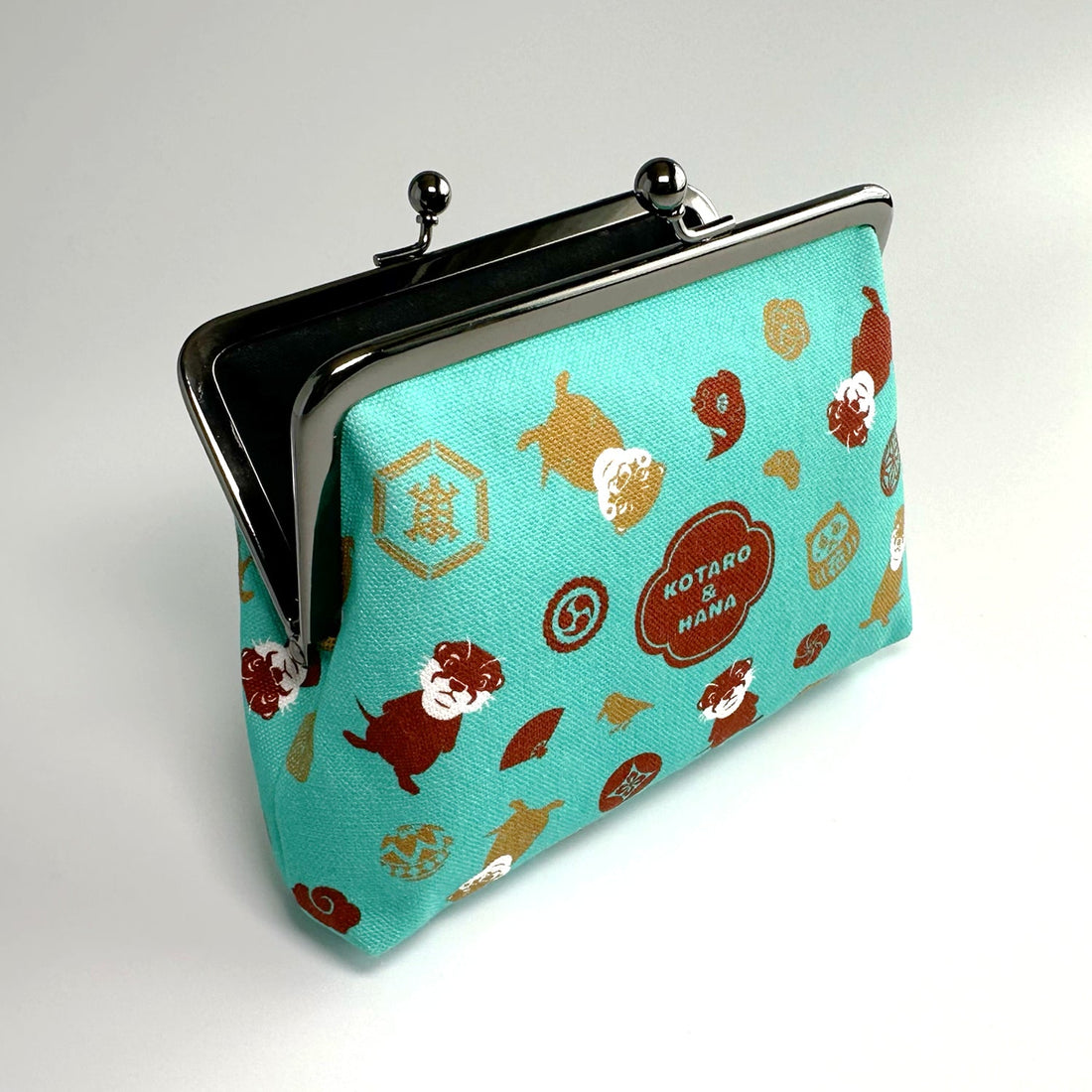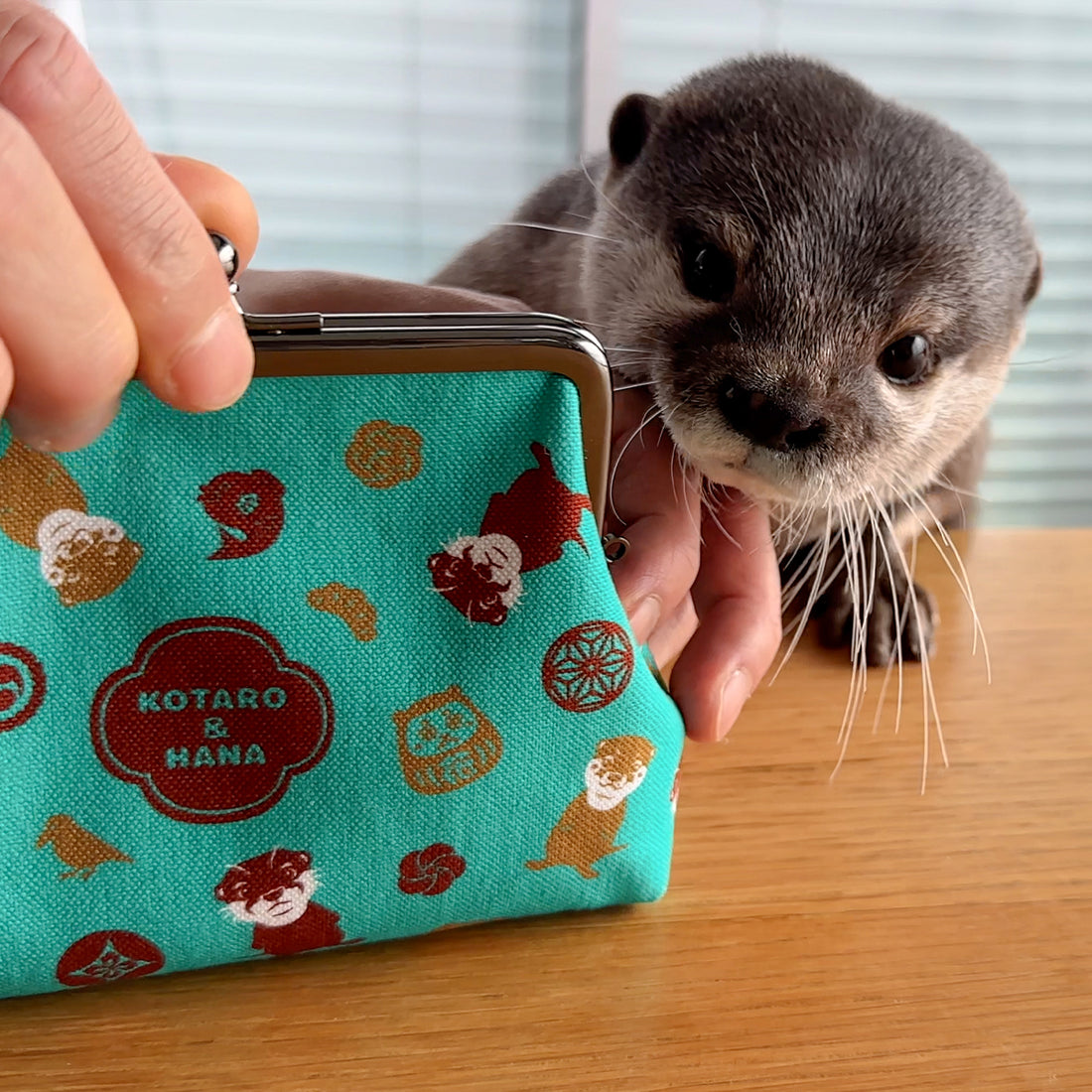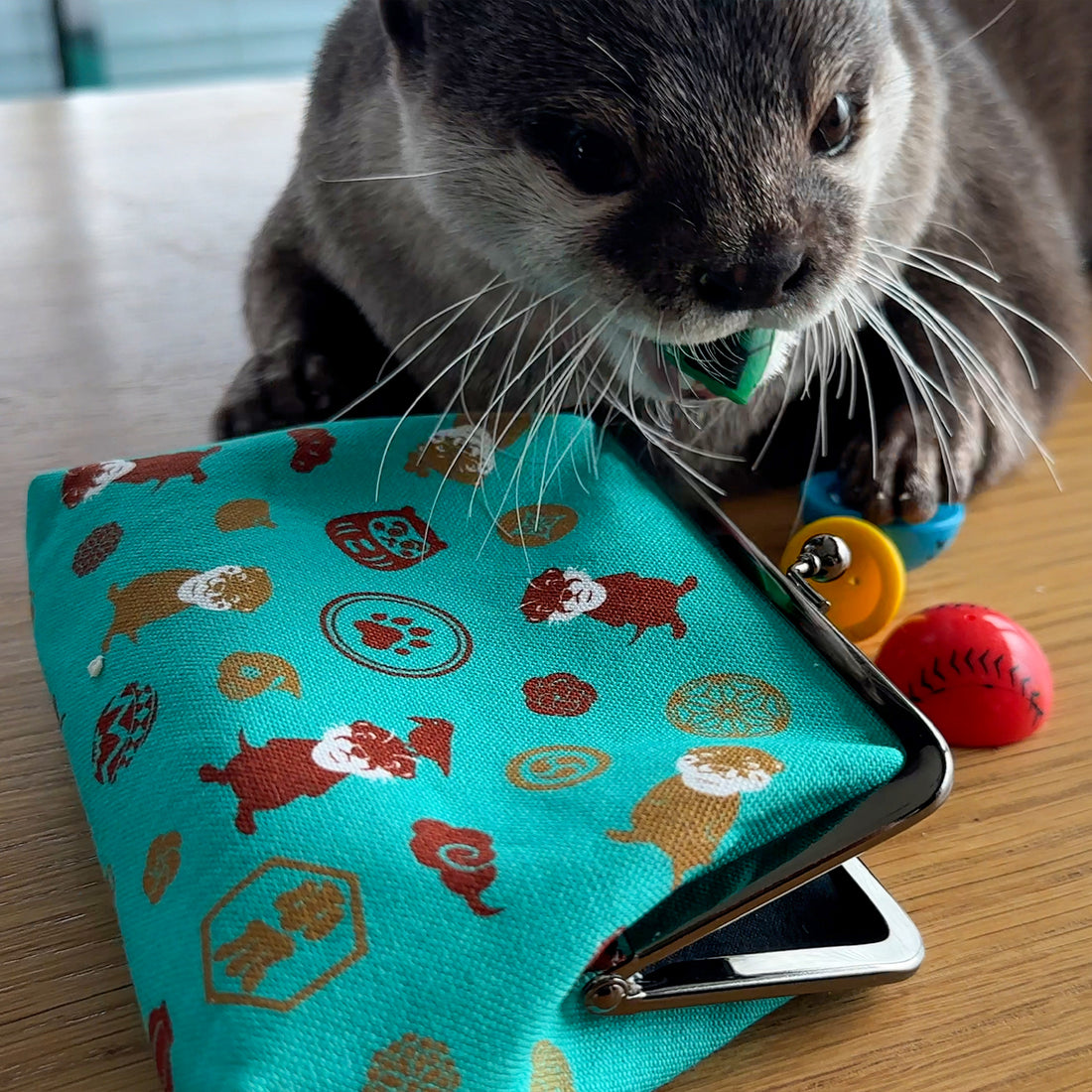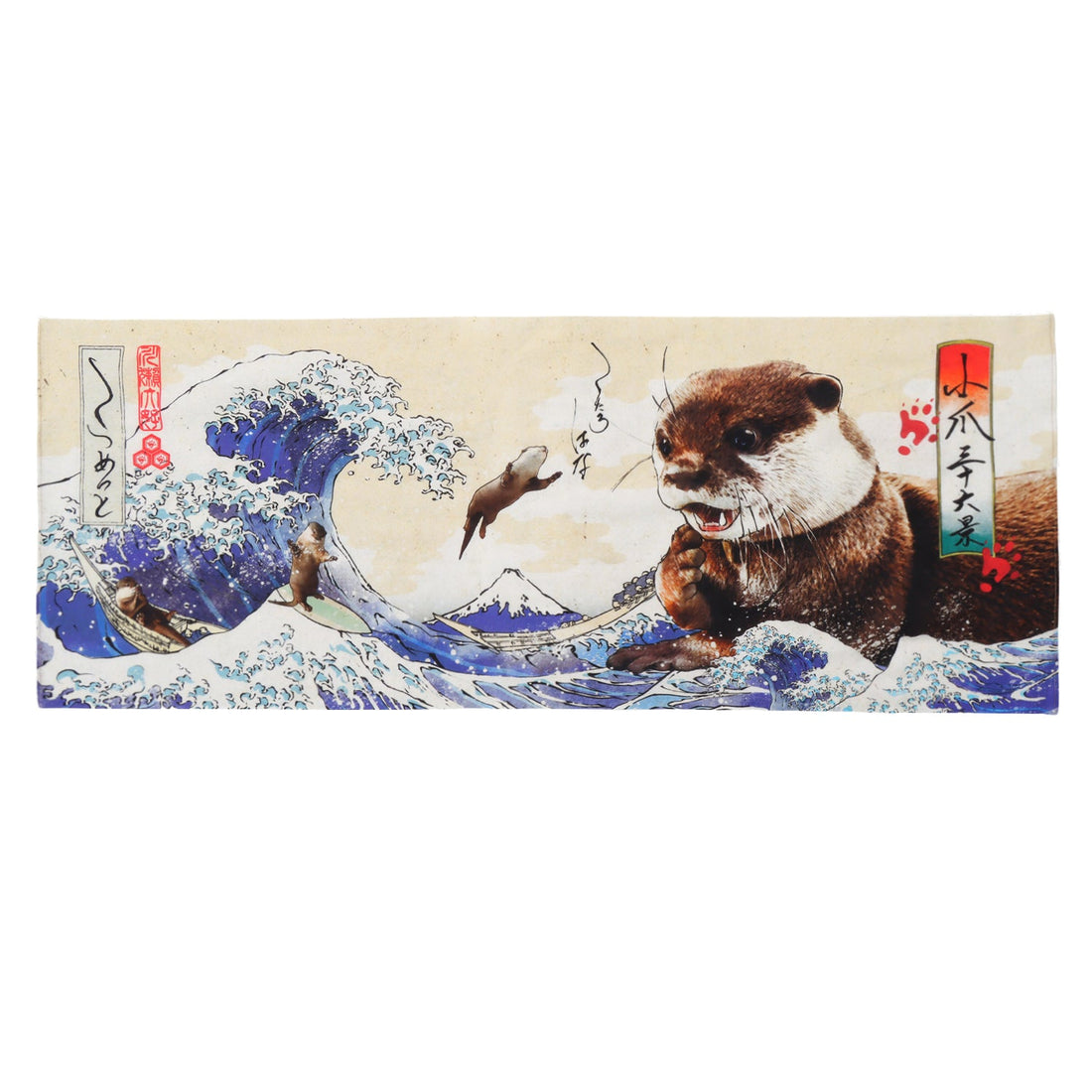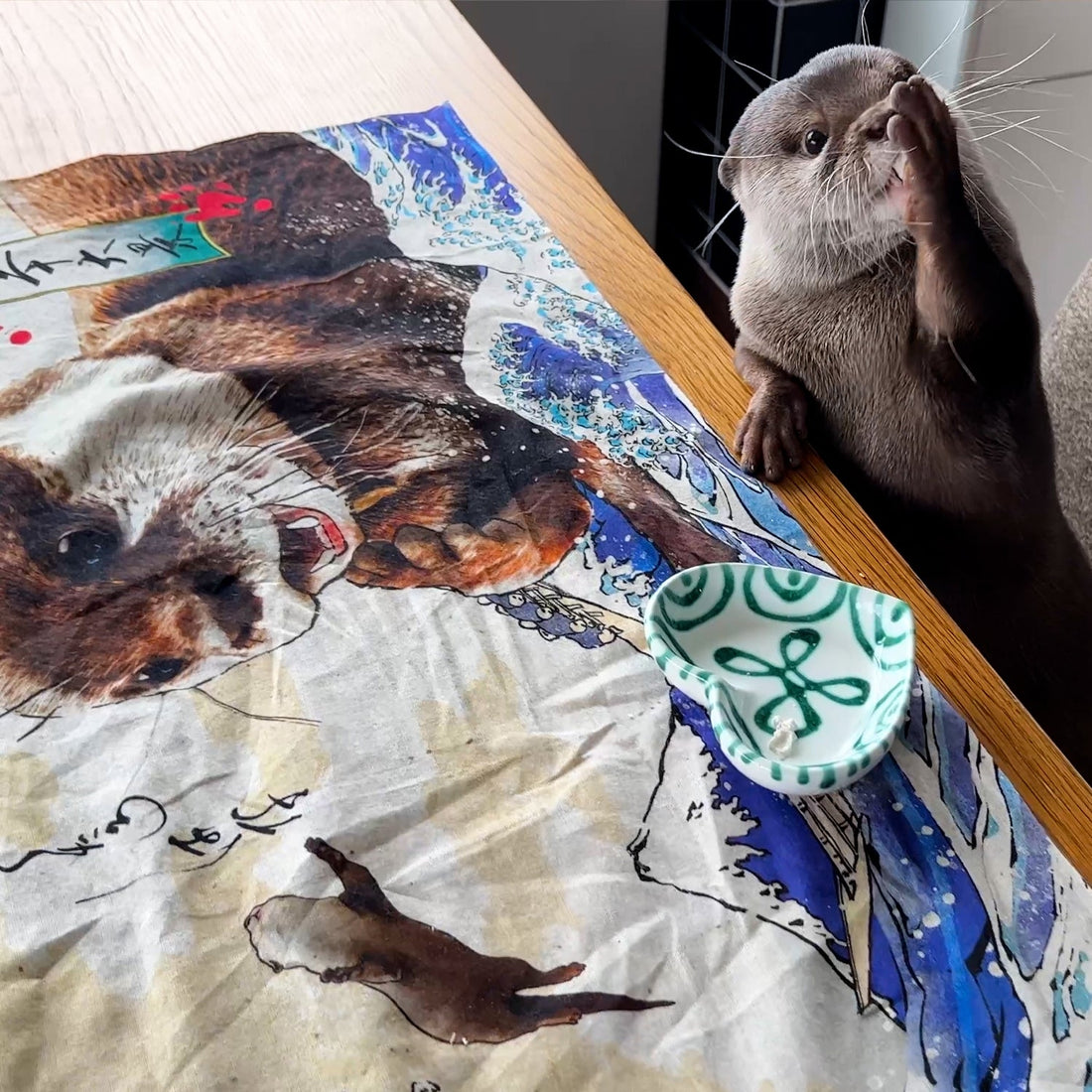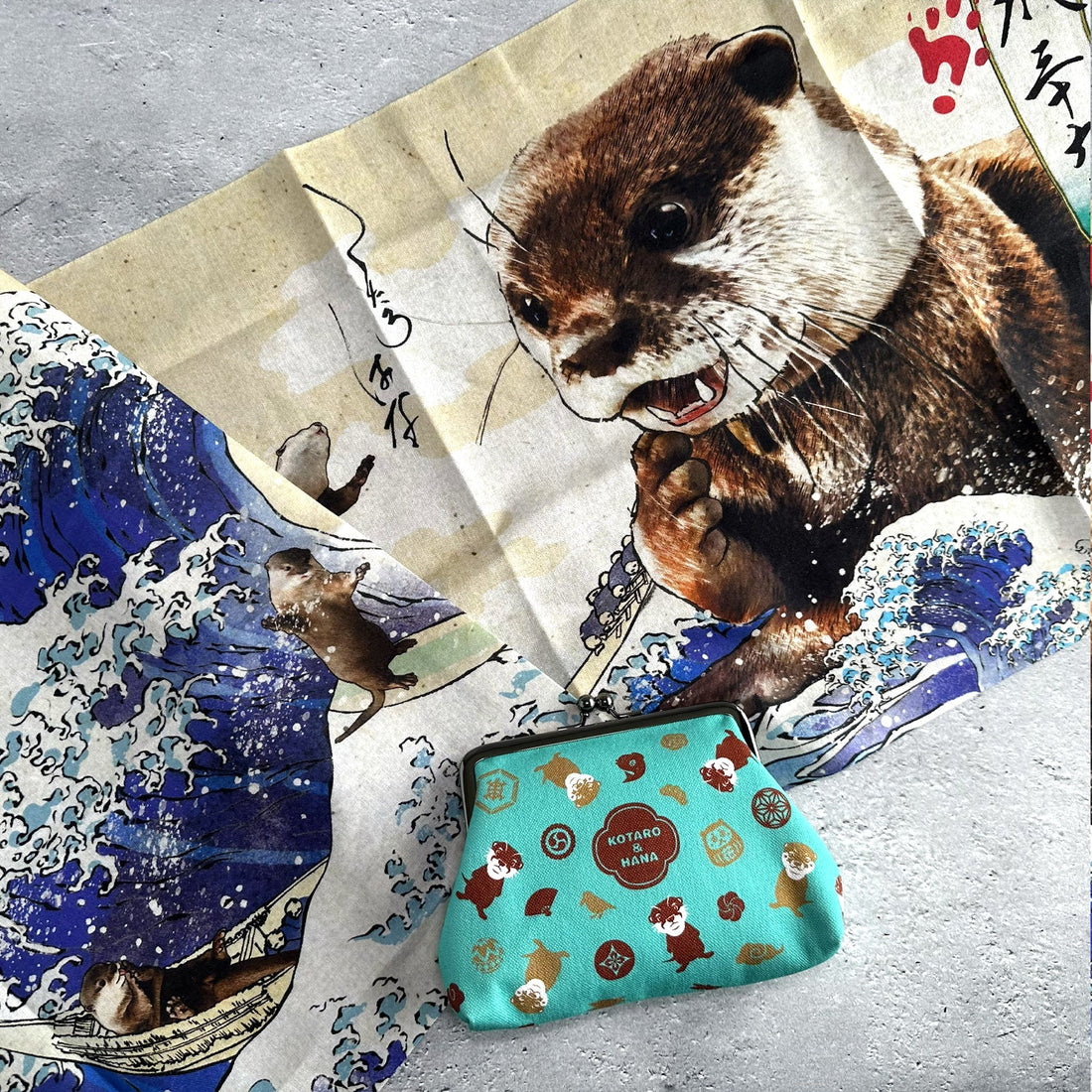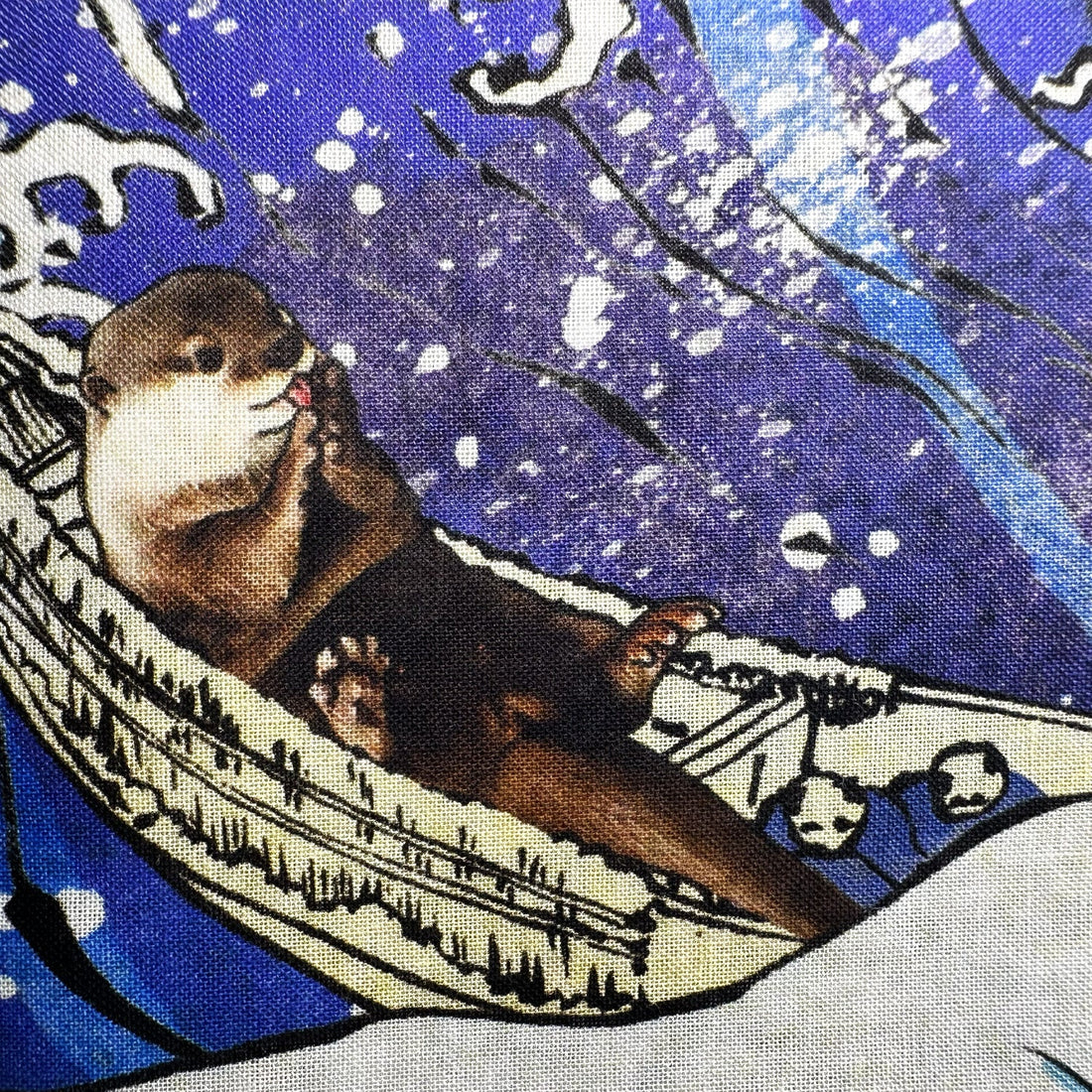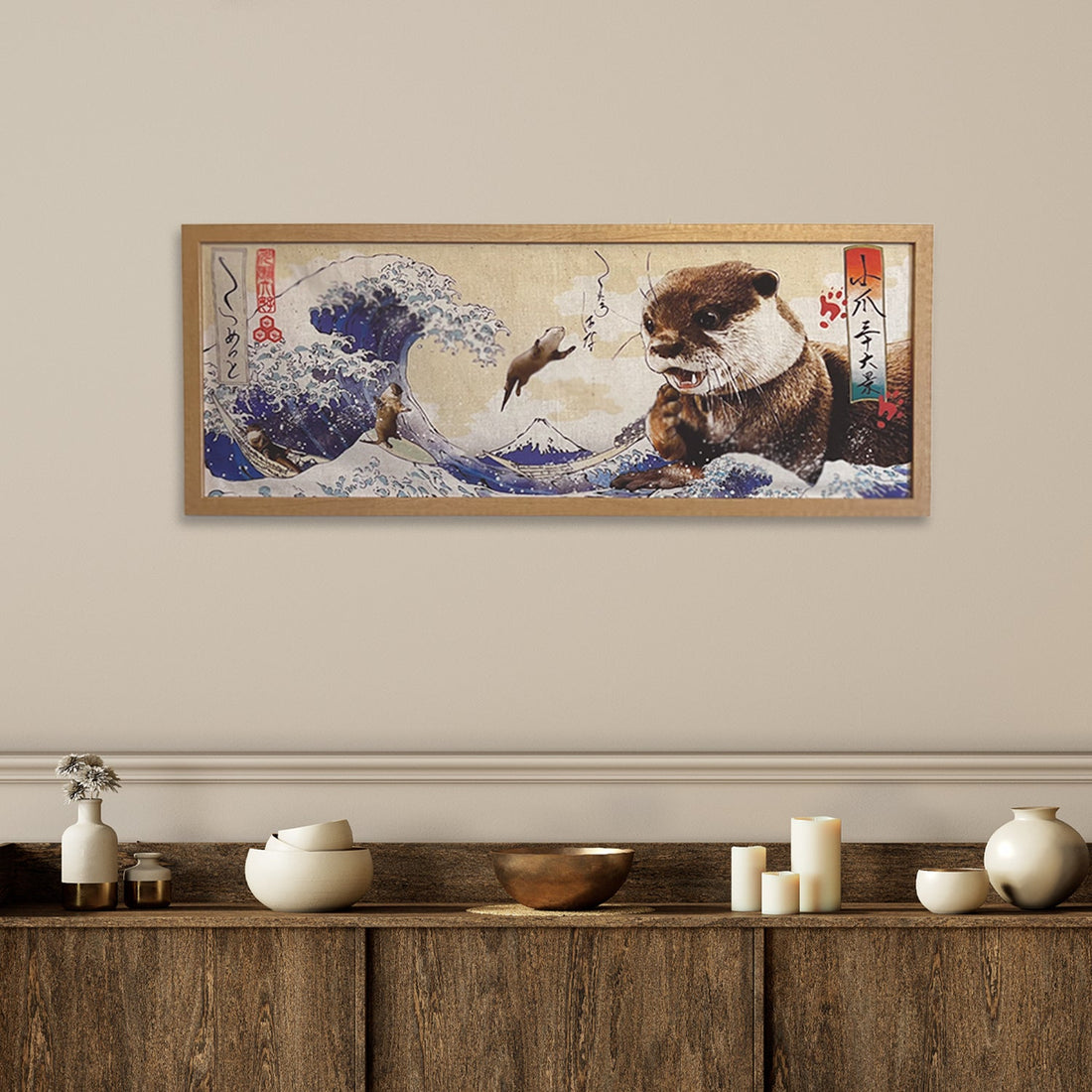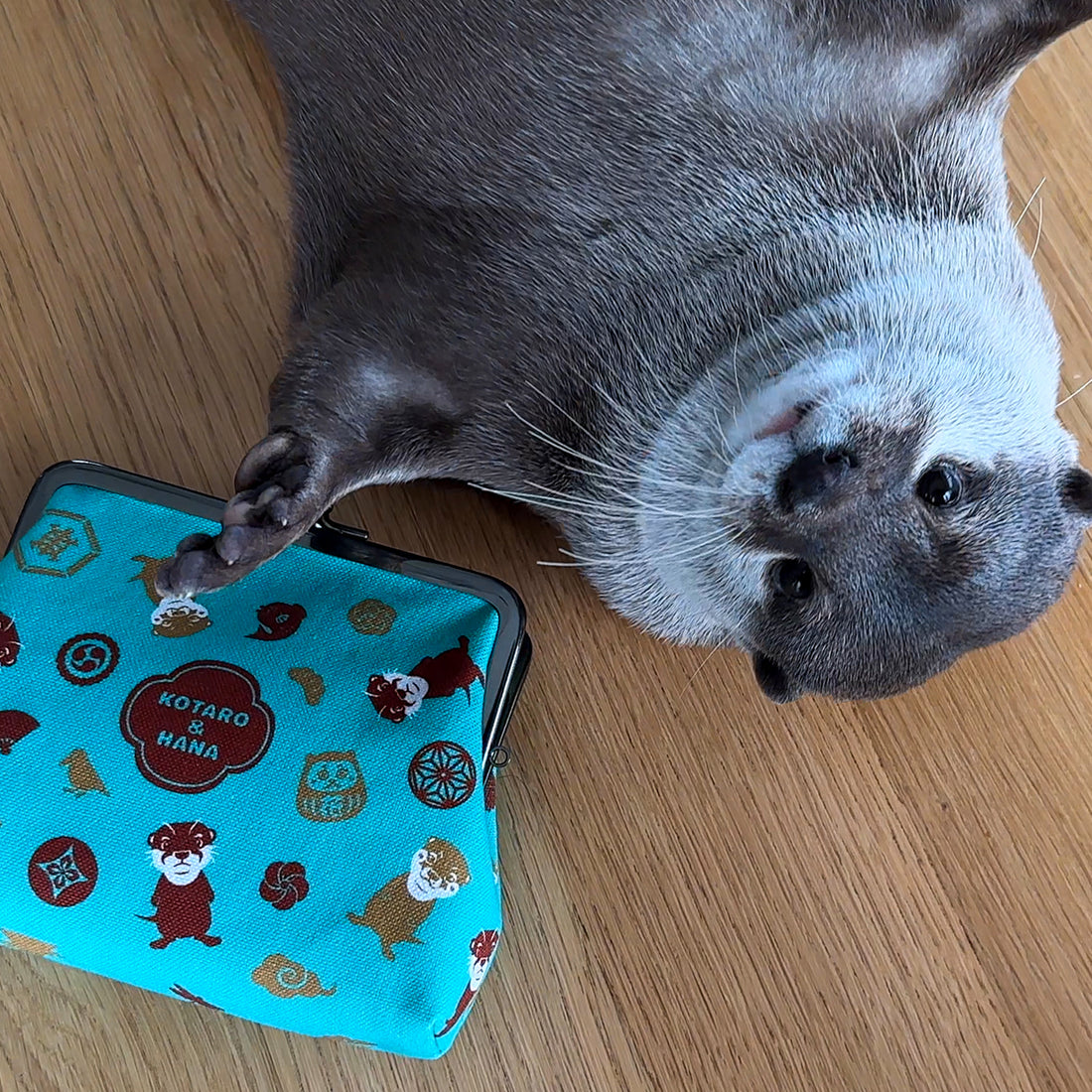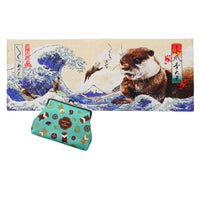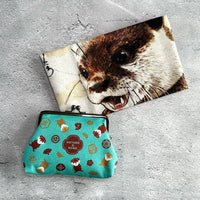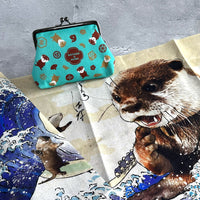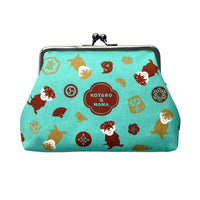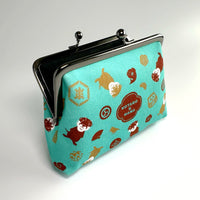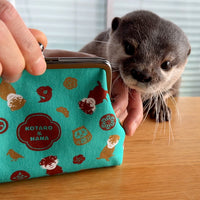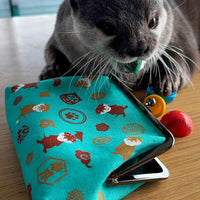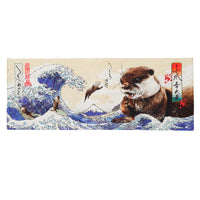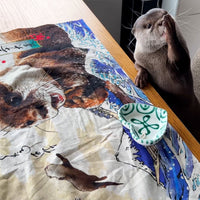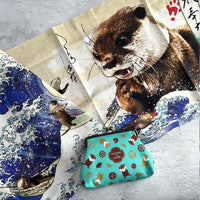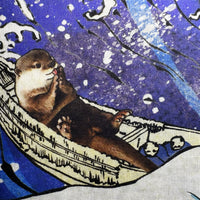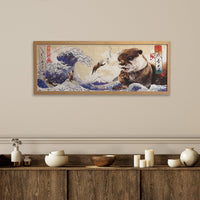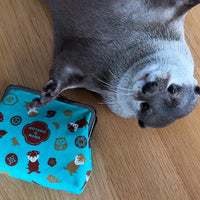 【NEW】OTTER KOTARO&HANA TENUGUI&MINI CLASP POUCH SET
This set includes a Tenugui featuring otters Kotaro and Hana combined with Hokusai's "The Great Wave off Kanagawa" in the style of ukiyo-e paintings, and a Japanese-style mini pouch with a clasp and printed with an original KOTSUMET design.

"Tenugui" are a type of traditional Japanese towel.
Tenugui can be used in various ways.
・Use instead of a towel or handkerchief.
・Great for wrapping various items.
・Wear around the head instead of a bandanna or headband.
・Use instead of a place mat.
・Frame and display like a painting or textile.
Other than the uses above, tenugui can be used in many more ways.
If you want to know more information about Tenugui, please search "How to use Tenugui" on the Internet.


(How to wash Tenugui)
・Please avoid washing hand towels with other clothes, as their colors tend to bleed.
・Leaving unattended for extended periods while wet may cause the color to fade.
・Do not use bleach when washing, avoid dry cleaning or using a dryer.

・Please hang them to dry in the shade after washing.
Product size
TENUGUI: Approx. 14.2 in x 35.4 in. 

MINI CLASP POUCH:  Approx. 3.9 in x 5.7 in.


Packing time size
Approx. 8.6 in x 2.7 in x 8.6 in
Product weight
TENUGUI: Approx. 35g
MINI CLASP POUCH: Approx. 65g
(Approx. 150g when packing)


Material

TENUGUI: Cotton

MINI CLASP POUCH: Canvas


To customers from overseas
At the time of overseas shipping, tariffs and import taxes are charged separately from the shipping fee.
If you want to calculate before purchasing, you can calculate below.