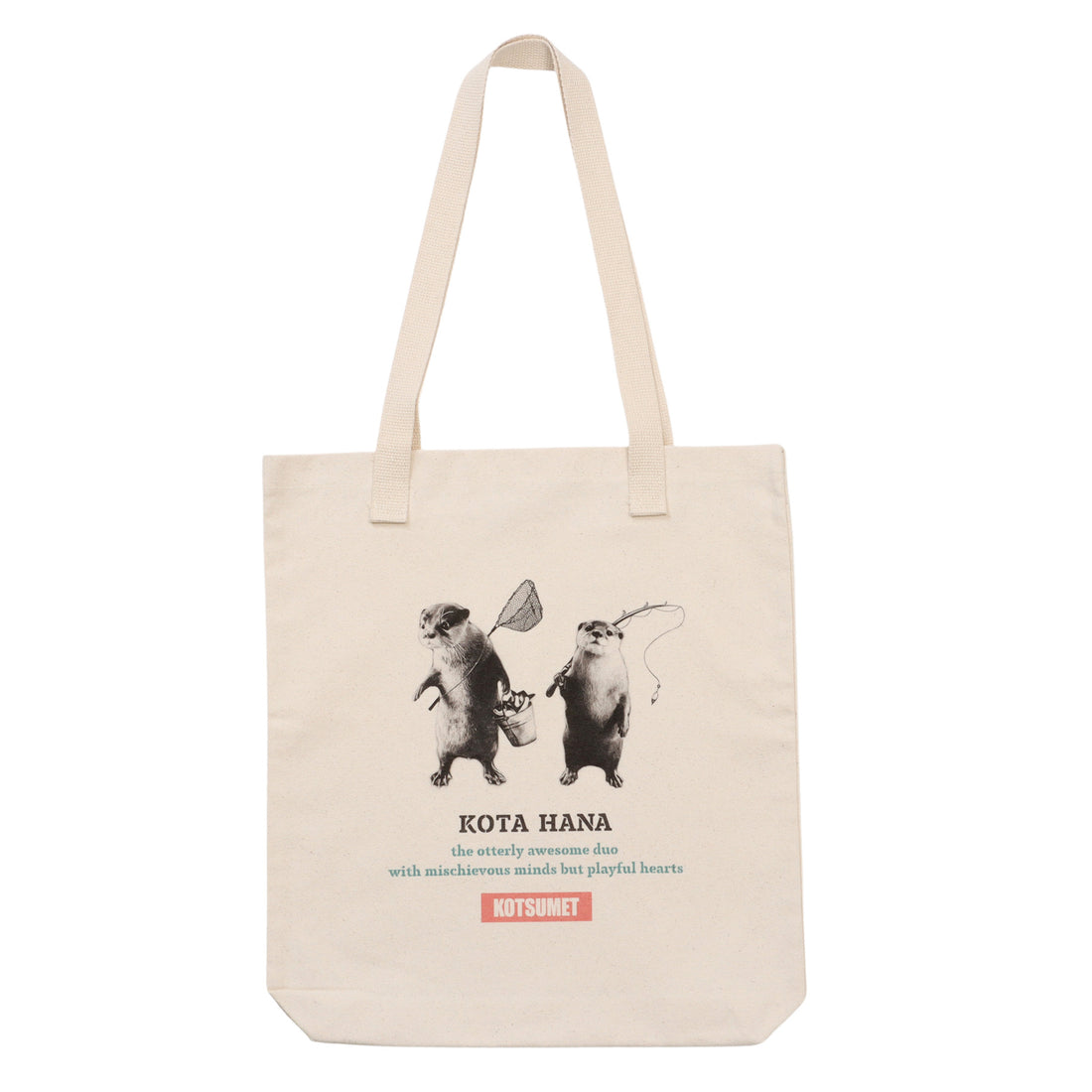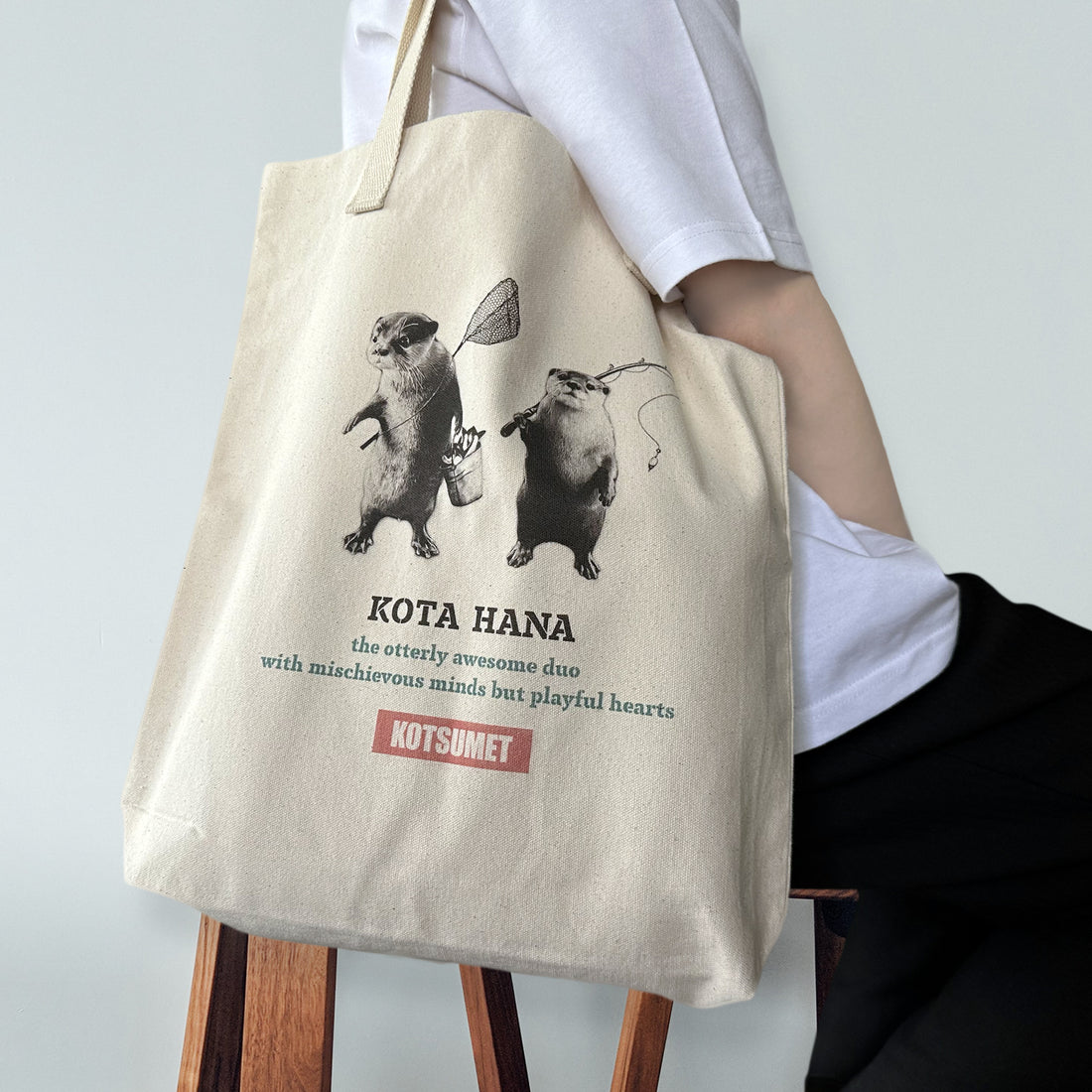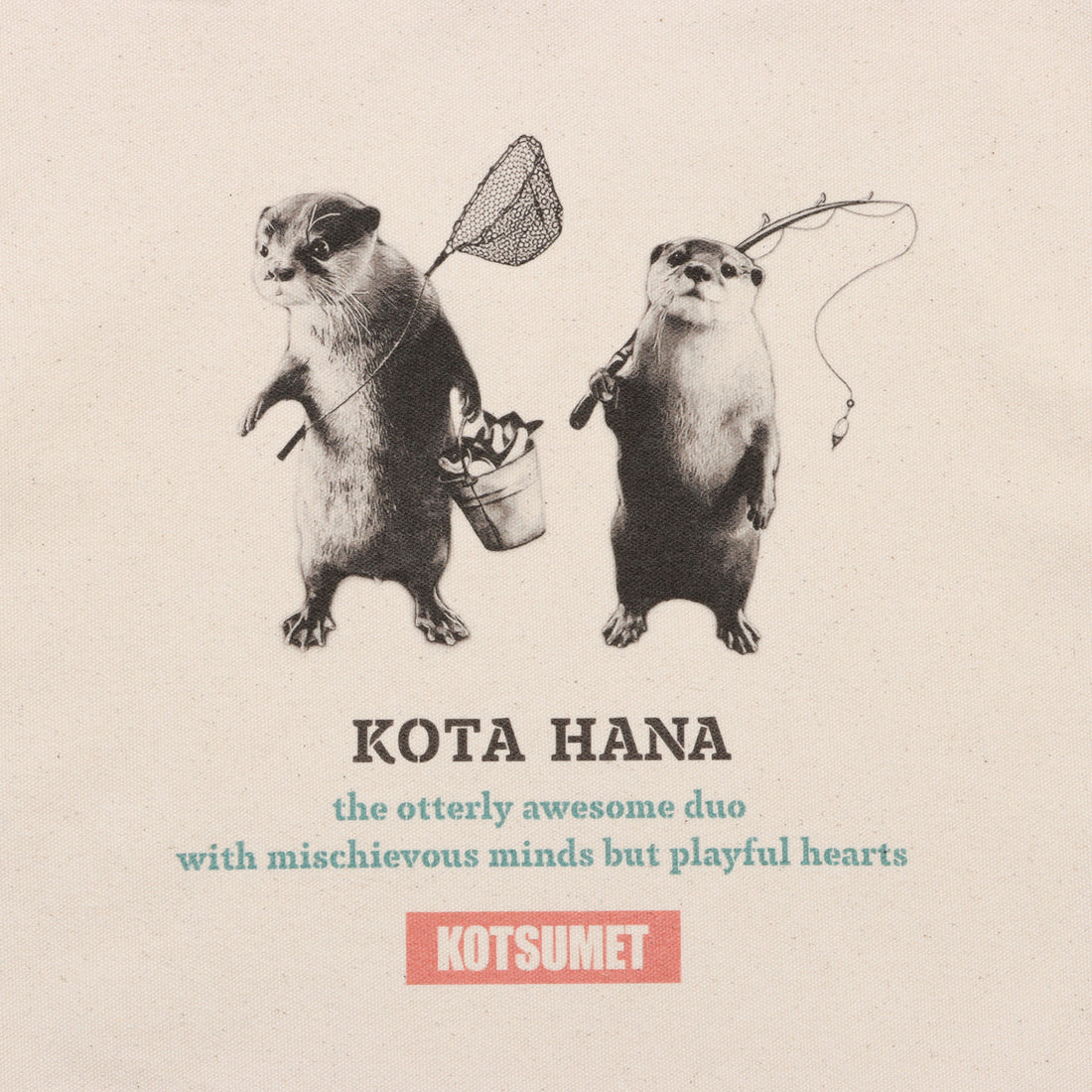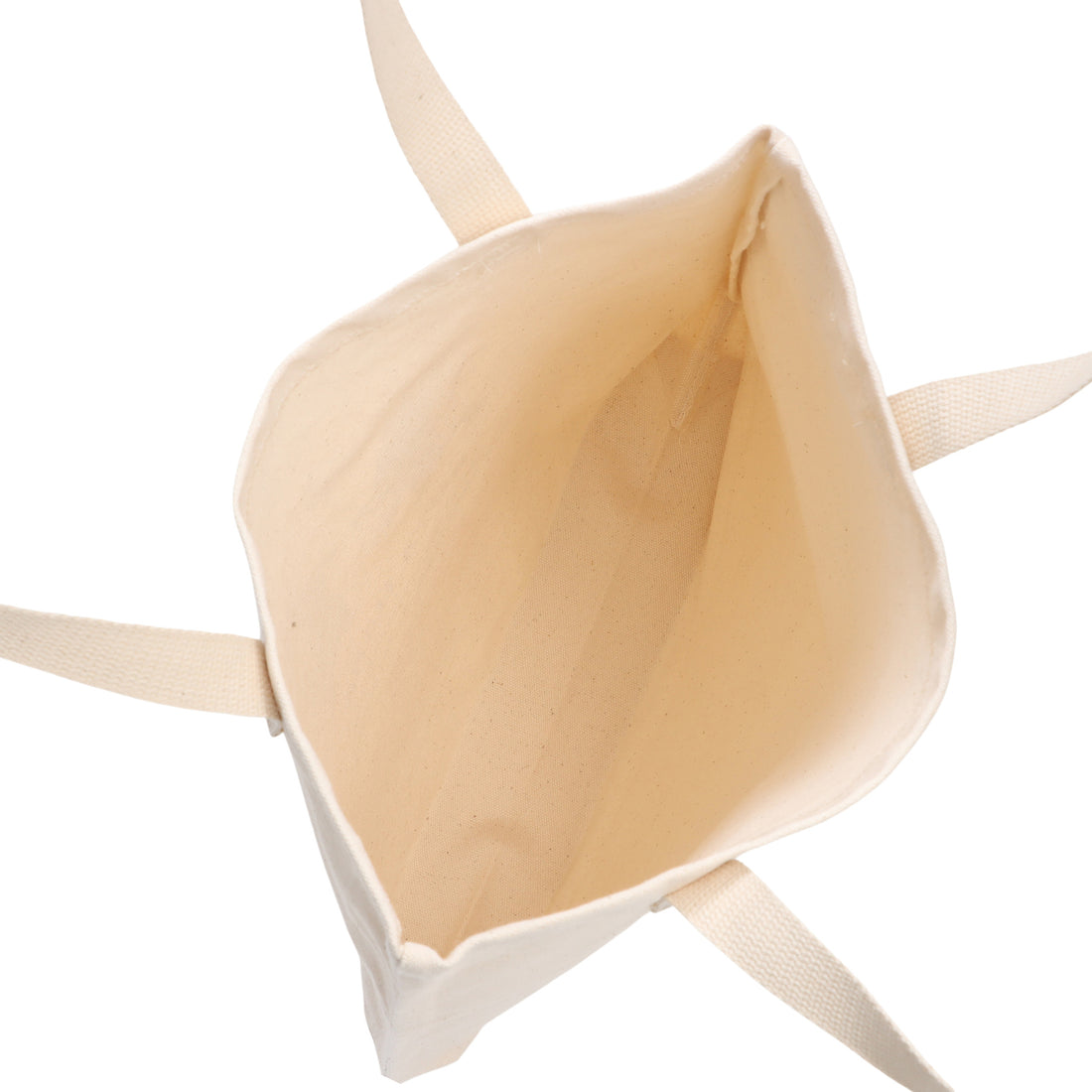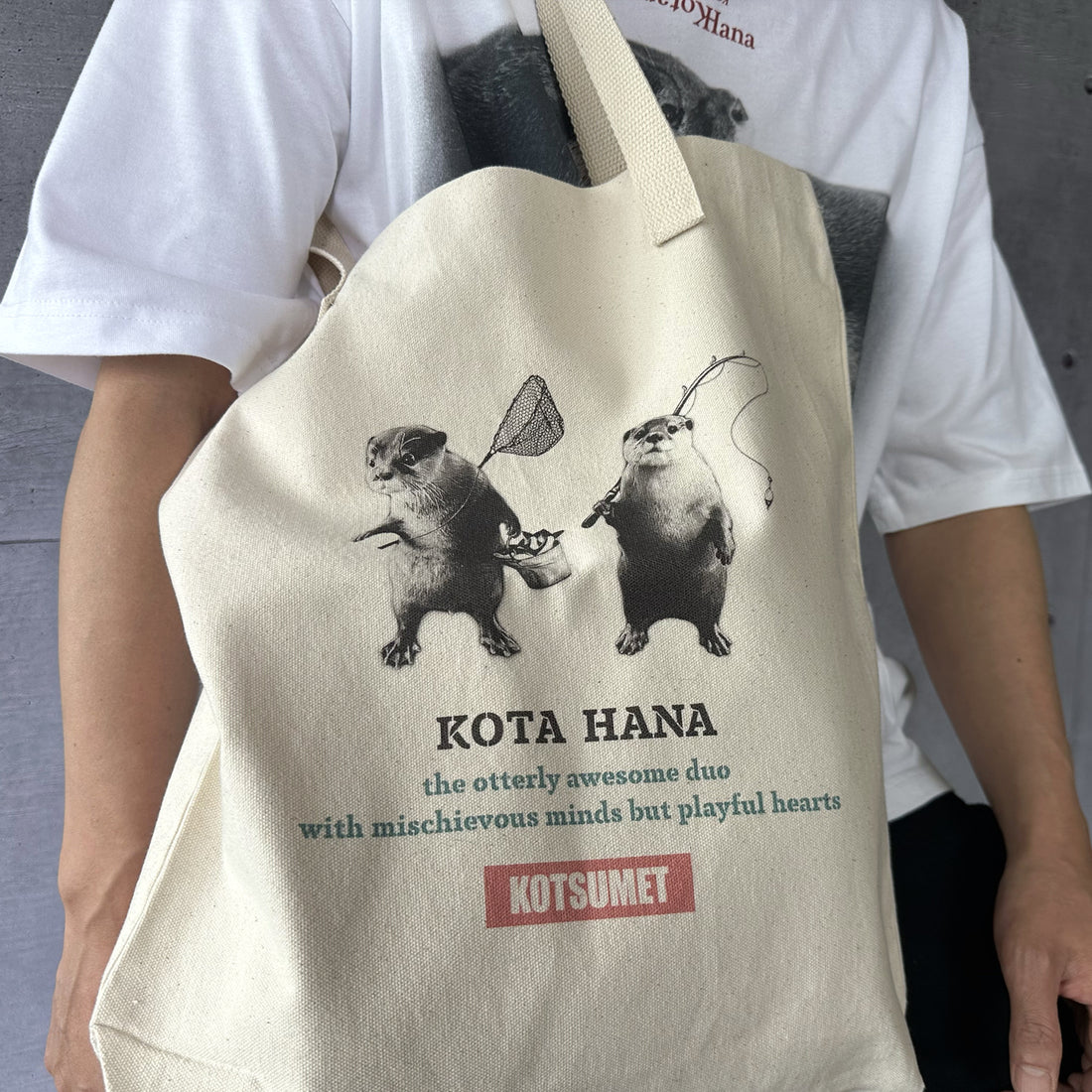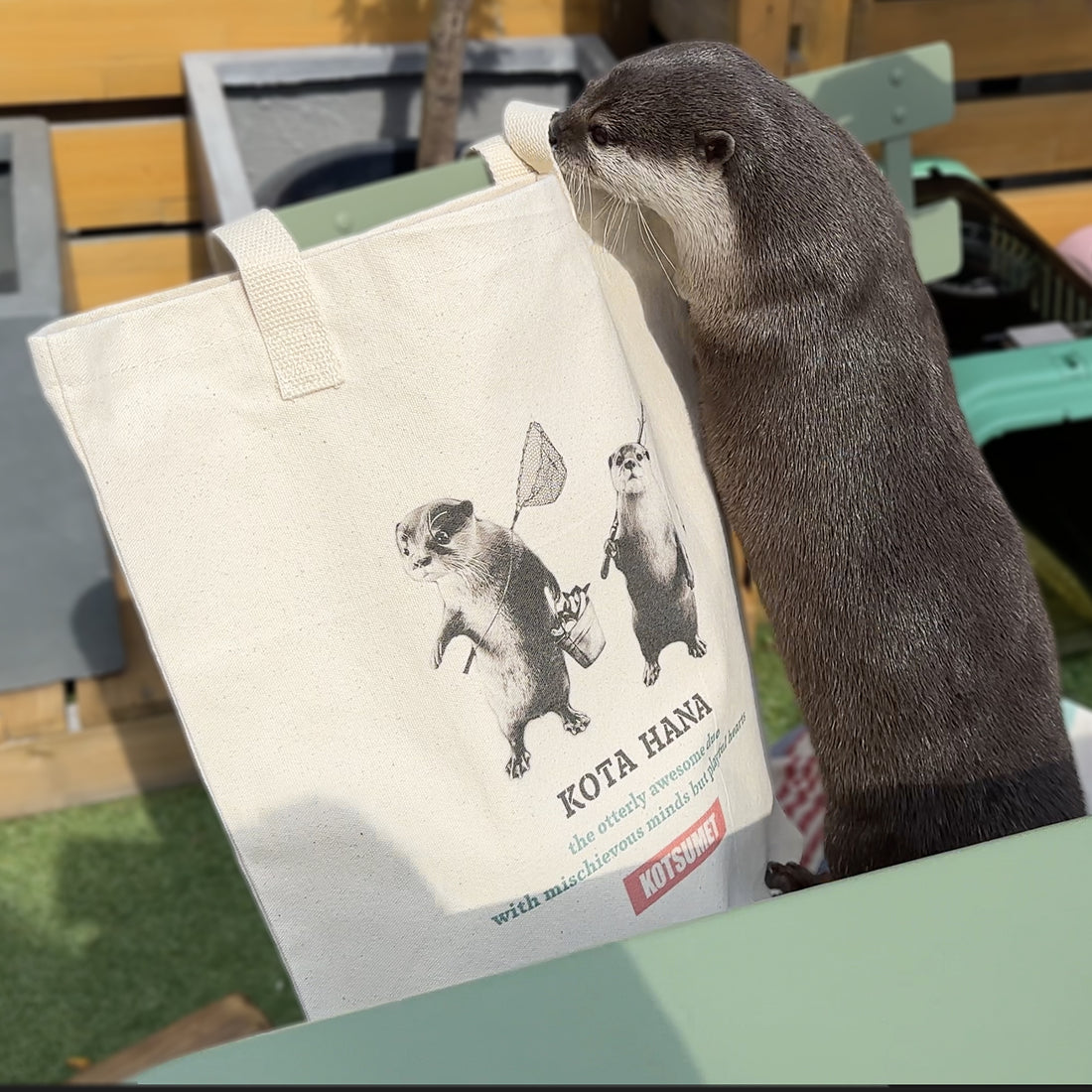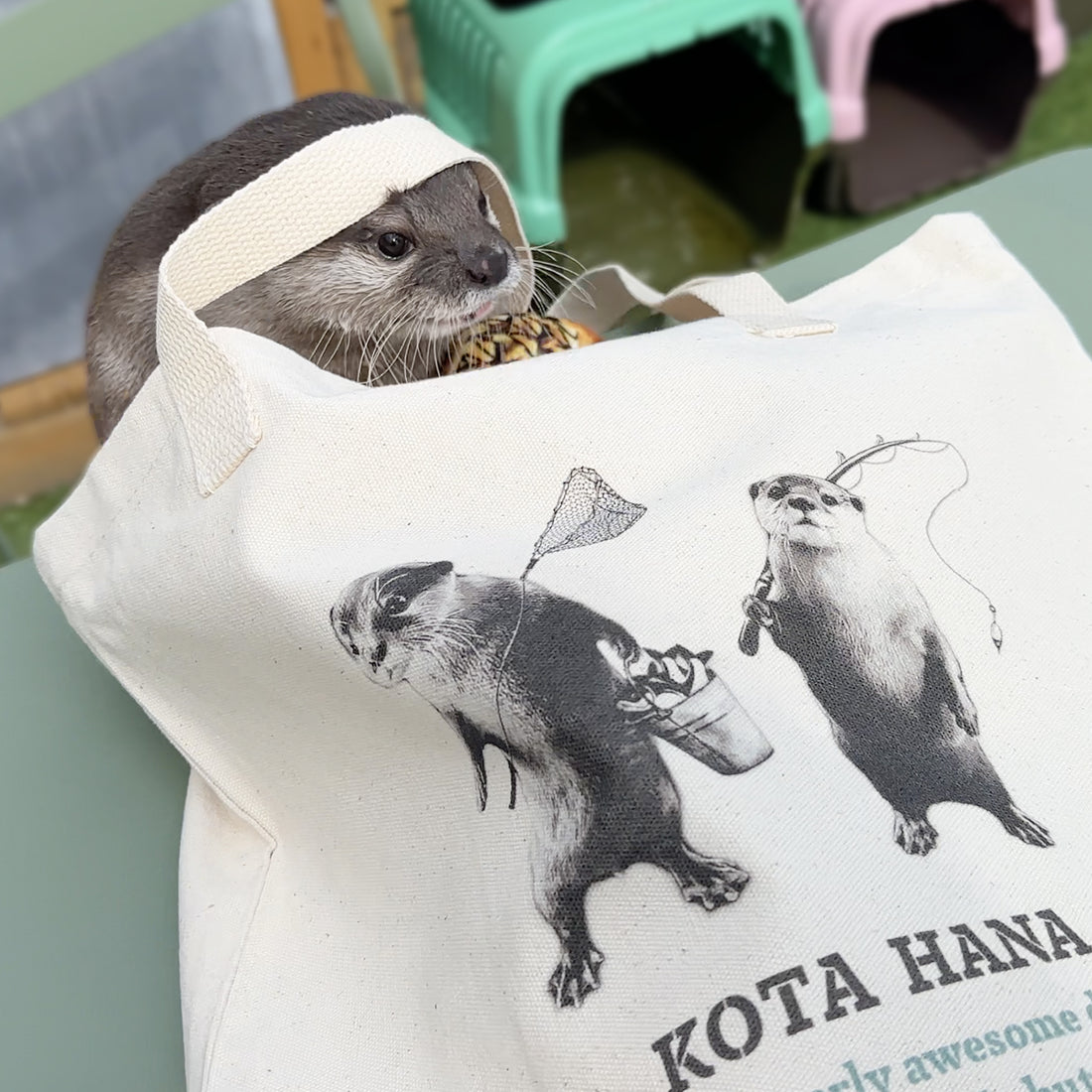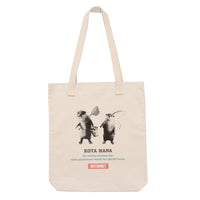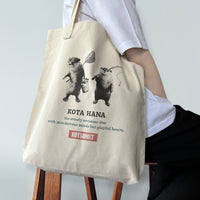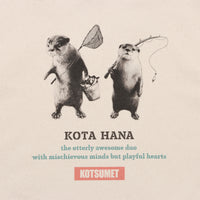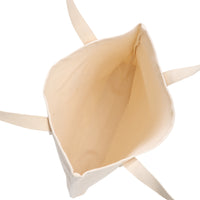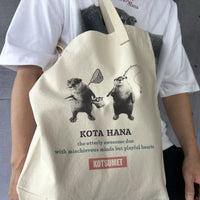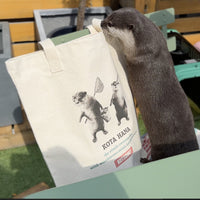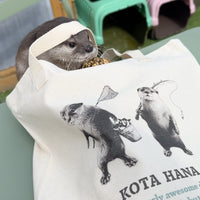 【NEW】Otters Kotaro&Hana Tote Bag
This adorable Kotaro and Hana tote bag features a simple and nostalgic design. Made with a sturdy, thick cotton fabric, and equipped with long handles, this eco-friendly bag is easy to use and puts less strain on your shoulders.

Product size
W15.0" x H16.1"
Gusset: 2.4" Handle: 1.0" x 26.0"
Product weight
Approx. 160g
For customers outside of Japan
When shipping overseas from Japan, customs duty and import tax may be charged in addition to the cost of shipping. To calculate these fees, click the link below and set the import currency to JPY.